Flashback: The Freakiest Freak Show Fight Of All Time
Ah the good old days, kinda…
Back when the Japanese had a strangle hold on combat sports, MMA and kickboxing were literally insane. Keeping with the Japanese tradition when it comes to pretty much anything televised, combat sports shows were totally bonkers.
Of course this isn't to say they lacked in quality or production value. Arguably the likes of Pride FC and K-1 had some of the best effects and opening shows you'll ever see. There's another aspect that's also fondly reminisced on from the JMMA era, and that's freak show fights.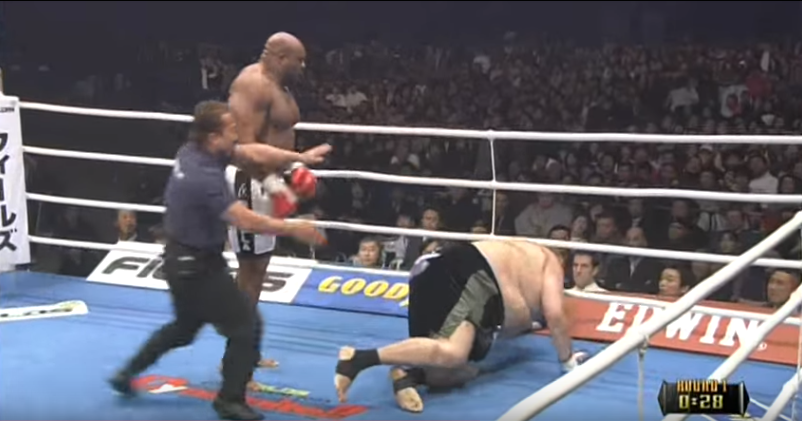 Freak Shows
That single image of an airborne Zuluzinho squashing Ikushi Minowa symbolises tons of freaky fights from the JMMA era. Although many regard them as somewhat derogatory to the sport's reputation, FSF's are a part of the sport's history, and brought massive attention.
One fighter renowned for his part in a large portion of these fights was none other than former football player Bob Sapp.
Bob Sapp
Although his career as of late has taken a serious decline, way back in the day Bob Sapp was a monster. Often living up to his nickname 'The Beast,' Sapp holds two wins over K-1 legend Ernesto Hoost and was only three fights deep in to his K-1 career.
In 2003, there was still hope for Sapp's career, and boy, he was a big dangerous motherf*cker. Against Akebono, a sumo wrestler, at K-1 Dynamite, Sapp proved how physically damaging he can be.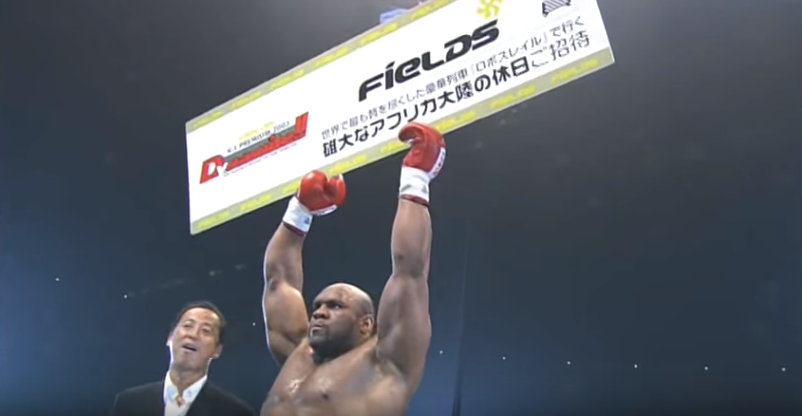 Widely regarded as the freakiest freak show fight of all time, here's Sapp absolutely obliterating Akebono in '03:
As mentioned, Sapp's career eventually descended in to a theatrical spree of highly suspicious KO losses. His last fight was in July 2016, a very shady TKO loss against Ario Gele under the Road FC banner. Lest we forget, Bob Sapp did wreck fools regularly back in the day!